Homosassa River
Restoration Project
Why We Exist
Homosassa River Restoration Project (HRRP) is a Florida nonprofit all volunteer organization. Our mission is to restore and preserve the Homosassa River.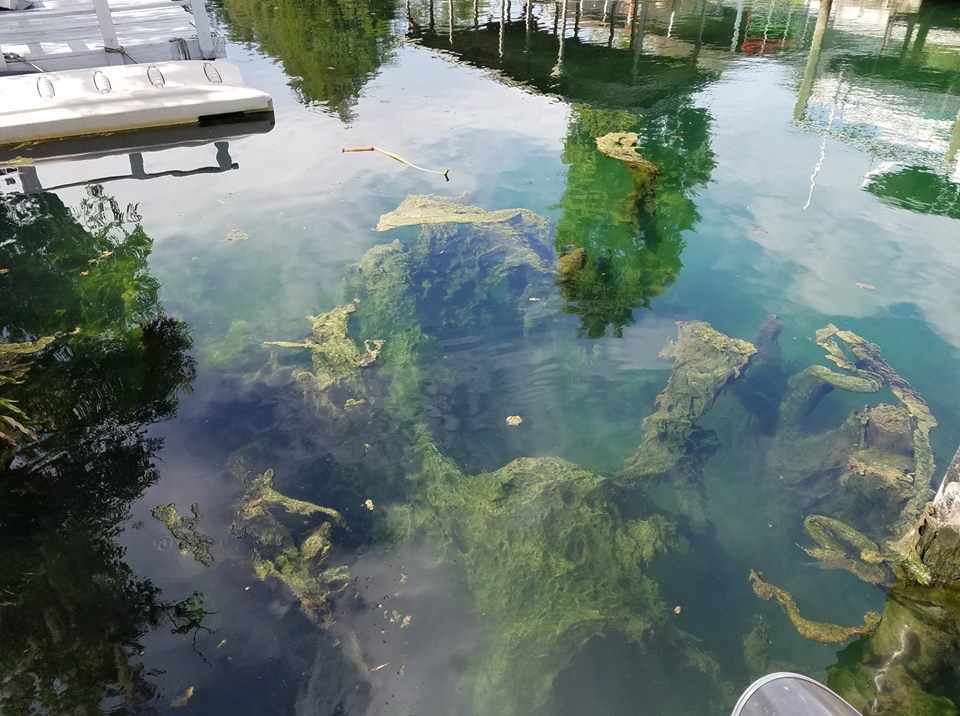 The Homosassa River is facing a 90% loss of native vegetation and invasion by Lyngbya algae. And so our organization's goal is to remove the Lyngbya and replace that lost vegetation. Achieving this goal will also substantially increase both water clarity and quality.
Here's How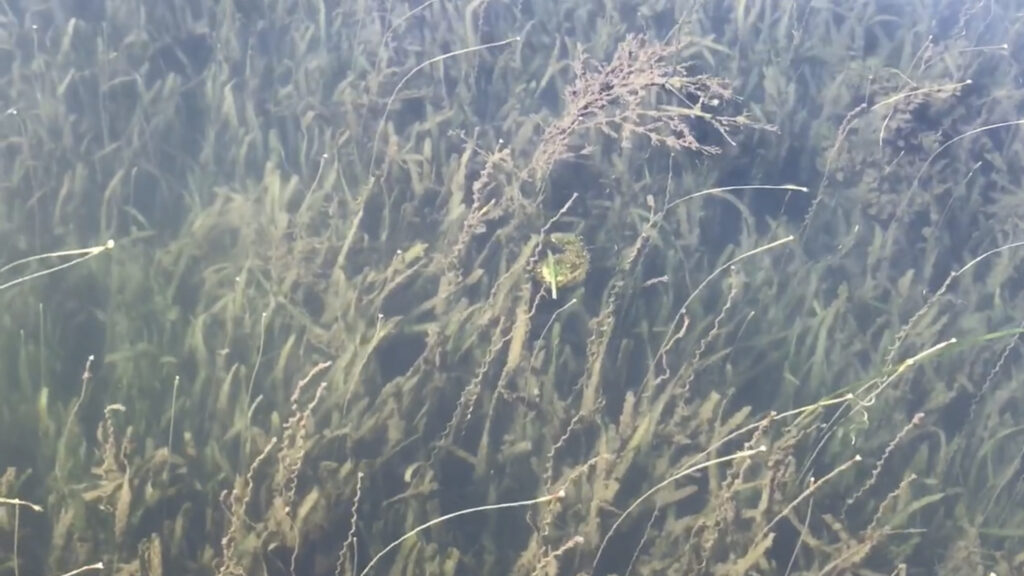 HRRP plans to remove decades of accumulated muck and replant native eel grass. Replanting aquatic grass, a foundation species for the ecosystem, helps restore and preserve this once beautiful natural resource. Finally, we will maintain the grasses until they are established. Using exclusion cages our process protects grasses from hungry manatees while it grows, spreads and reproduces.
Clean water means prosperity
Clean water teeming with life is economically vital to our community. Many of our local residents from different walks of life rely on these waters. Restaurants, boat and vacation home rentals, fishing guides and other services all rely on a healthy ecosystem to survive.
Ron Miller – Original Founder and Past President of the Homosassa River Alliance states "The Homosassa River Alliance, since the early 2000's, began working to help our community understand the importance of the health of the Homosassa River and to protect and preserve our local waterways. We had substantial energy and efforts from active community leaders, including Jim Bitter, Georgiana Phelps, Tom Linley, Jake Jacobs, Gary Bartell, Dan Hillen, and others. The HRA distributed a newsletter, held monthly meetings, planted mangroves, monitored water clarity, provided landscaping and designs to filter rain water runoff, worked with high school students to clean debris from the river, and later successfully litigated against construction and development that threatened the Homosassa. Currently, the Homosassa River Alliance continues to actively work to protect the Homosassa River and surely welcomes the efforts and contributions of the Homosassa River Restoration Project. Our beautiful, fragile, and unique rivers and springs are essential to our quality of life."
Our Plan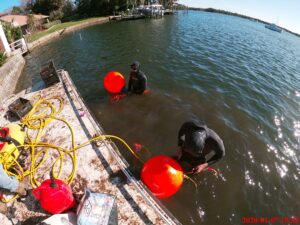 We plan to work together with Homosassa citizens, community groups, and businesses. Using proven methods our river will once again become the pristine body of water the State of Florida named an "Outstanding Waterway". We have seen how the remove, replant, and maintain strategy works in other Florida waterways. HRRP will be doing all of this under the watchful eye of the Florida Department of Environmental Protection.
The Beginning
In November 2016 a small group of concerned citizens were invited to tour the Kings Bay Restoration Project. A project that had been in progress in Crystal River, Florida since 2015. The Kings Bay Project has now restored over 45 acres. It is a successful example to be followed.
Our tour was very impressive and we were hooked. A decision to bring this to the Homosassa River was made.  The changes occurring in Kings Bay were dramatic. Clean Clear Water.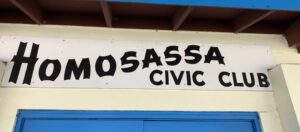 On December 2016  the public was invited to the Homosassa Civic Association building to view a presentation of Save Crystal Rivers Kings Bay project. Over 60 concerned citizens attended and the momentum grew. Everyone was excited. Out of this meeting our organization was formed. And we now knew that we had community support. We immediately began putting together a board of directors and filed as a non-profit corporation with the State Of Florida.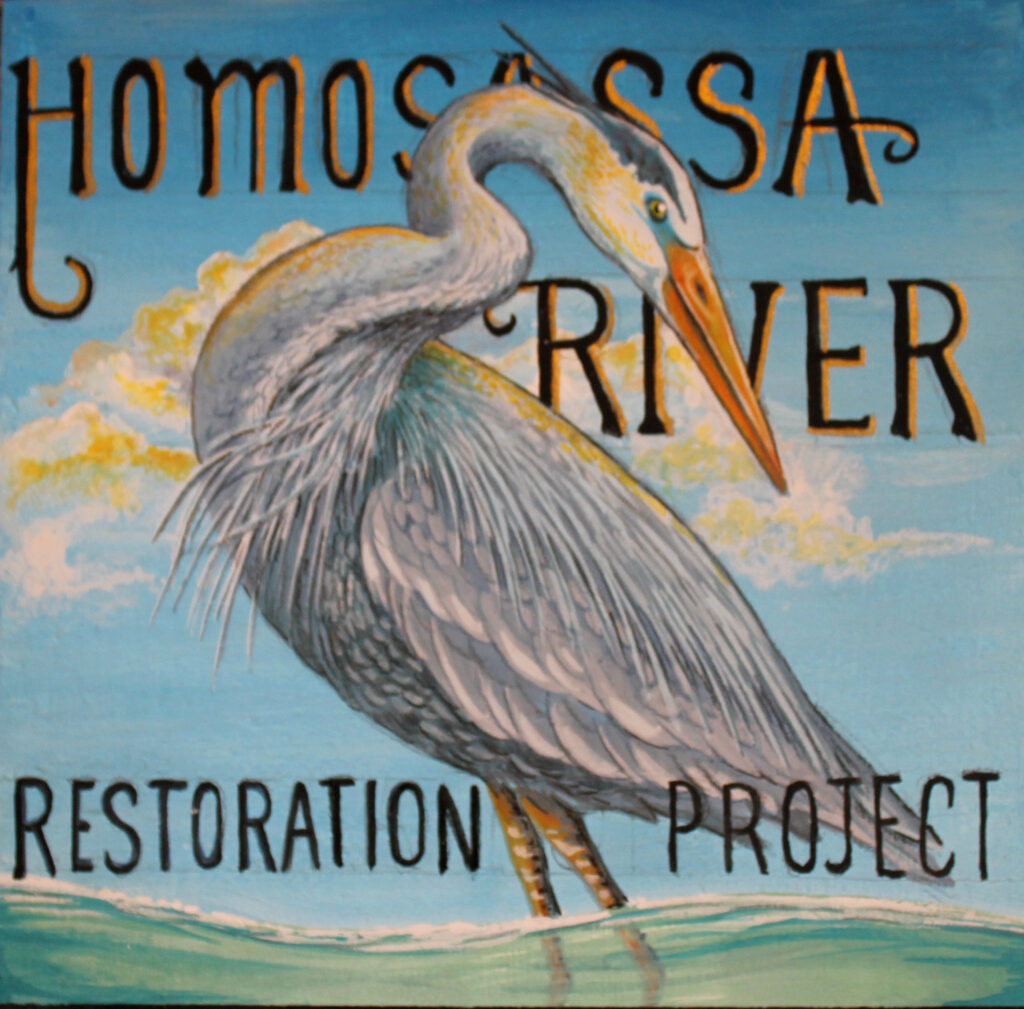 The new board met with Senator Wilton Simpson who promised to support our organization's efforts. We filed appropriations requests with the State of Florida to obtain start up funding to pay for the required feasibility studies, surveys and permitting. Our Board Members then traveled to Tallahassee to engage our state leaders and speak before the Appropriations Subcommittee of Environment and Natural Resources.
Finally, and perhaps most importantly, our organization is committed to an environmentally safe restoration. We will follow all of the guidelines of the Department of Environmental Protection as we work in the river. We willingly donate our time to make this project a success. Thank you for your support and donation.
Our Organization's Leadership
President - Stephen Minguy
Stephen (Steve) heads up our organization. A Florida resident since 1975, Steve attended Miami Community College, Valencia Community College, and University of Central Florida. He became a member of the Orange County Fire Rescue Division in 1980. As a firefighter he moved up in rank until retiring after 31 years as a Captain. Steve served as a Search & Rescue Diver, Paramedic, and Hazardous Materials Team. He remains a proud member of IAFF Local 2057. Steve also owned and sold two successful businesses during his time in the Orlando area. Steve currently serves on the boards of the Save the Homosassa River Alliance and Homosassa Civic Club. He is active in the Stan Mayfield Working Water Front and Heritage Park committee as well as the Old Homosassa Heritage Council.
Vice President - Philip Rodney MacRae
As a member of a long time Homosassa family Rodney has called Homosassa home his entire life. Rodney graduated Crystal River H.S. 1974. He attended Jones Business College, Keys Community College, & Central Florida Community College. Employed by Pete's Pier Boat Ways & Marine Repair and MacRae's Bait House, he later formed Dock Masters Inc in 1984 and after that Triton Lumber Inc in 1994. He was elected to Homosassa's Special Water District Board in 1994 and is still active. Rodney is Chairman of the Stan Mayfield Working Water Front and Heritage Park committee. He is also a member of Save the Homosassa River Alliance, Old Homosassa Heritage Council, and Homosassa Civic Club. Rodney not only has business interests pertaining to the Homosassa River but, as an avid fisherman and scuba diver, enjoys its recreational aspects as well.
Secretary - Judy Brock Biston
Born in Plant City Florida, Judy has called Homosassa home for many years. She is a member of the Homosassa Civic Club and is involved with the Homosassa Crafts, Arts & Seafood Festival, the Boys and Girls Club of Citrus County, Mullet Toss and and Cayla's Coats. She has owned and operated a masonry business and a utility water company. Now retired, Judy lives in Old Homosassa on the water. She says, "I have seen the decline in the river water quality because of the Lyngbya and the muck. I very much want to do everything I can to clean up the Homosassa River and make it healthy and viable."
Treasurer - Barb Fletcher
A Citrus County resident since 1997 and residing in Old Homosassa, Barbara is employed with LKQ (formerly Damron Auto Parts). She held many roles in the Company over the years, is now a Business Process Improvement Manager. Barb is a Member of Homosassa Civic Club and recently appointed Chairman of the Finance Committee. She is also a Board Member and Treasurer for Cayla's Coats as well as a Member of Save Crystal River.
Board Member - Frank Kapocsi
Frank moved to Florida in 1946 graduating from Northeast High School, St Petersburg, Florida, in 1958. Employed with Publix Super Markets for 47 years Frank retired as Director of Meat and Seafood Departments. He is active in The Lions Club, Kathleen Fl. and President of the Save the Homosassa River Alliance in Homosassa. Frank has owned waterfront properties on Lake Hernando, Big Lake Henderson, and most recently two properties on the Homosassa River. Currently lives part time in both Lakeland (Publix Headquarters ), and Homosassa . Having fished and hunted both Citrus and Hernando counties for 60 years, Frank has been witness to the steady health decline of the rivers and lakes of both counties.
Board Member - Roger Cullen
Roger was born in New York City and lived in Shelter Island, Suffolk County N.Y. for 50 years until retiring to Old Homosassa in 2003. His business and management experience includes:
Owning an IGA Supermarket from 1965 to 1972. Meat Dept.,
Managing an A&P tea Co. to 1980.
Owning Gardiners Bay Construction Co.(Custom Homes.) est. 1978,
Owning Gardiners Bay Plumbing & Heating Co., Suffolk Count
Owner Gardiners Bay Realty Corp. from 1986 sold 1992.
He has also been a leader in Community Organizations in Shelter Island, including their Chamber of Commerce , Drug abuse Council, Ambulance Drivers Assoc., and Art League.  In addition Roger is the Vice President of the Homosassa Civic Club and a member of Save The Homosassa River Alliance, The Stan Mayfield Working Water Front and Heritage Park" committee, and the Old Homosassa Heritage Council.
Board Member - Gregg Mackler
Gregg has been a Citrus County resident since 1997. He is a Rotarian and Past President of the Rotary Club of Homosassa Springs. Gregg served as assistant Scoutmaster for Crew 370. He is President at Mackler Graphics, Inc., and Vice-President at GSCM Properties, LLC