FIRST FULL YEAR OF RESTORATION
Due to FWC regulations the beginning of winter manatee season marked the end the Homosassa River Restoration Projects' first full season of in-water work. HRRP met or exceeded all of it's 2021 goals. Thanks to our contractor, Sea & Shoreline, it has been a phenomenal year. Following is a quick compilation of what has been accomplished to date and goals for next year and beyond.
JUST THE FACTS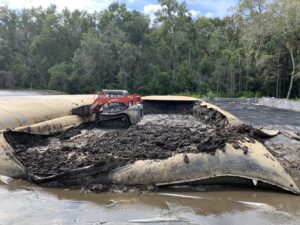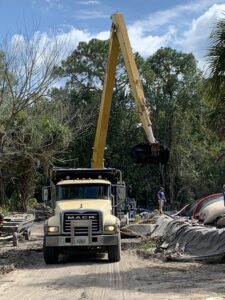 OVER 34,000 CUBIC YARDS OF MATERIAL REMOVED.
21 SPRING VENTS UNCLOGGED.
13.56 ACRES RESTORED
74,495 EELGRASS UNITS PLANTED
1,004 *GrowSAV Herbivory Exclusion Devices INSTALLED. 
MAINTENANCE ALGAE REMOVAL started November 2021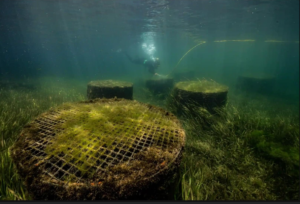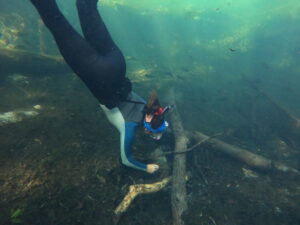 MOVING FORWARD IN 2022
RESTORE REMAINING 10.13 ACRES of PHASE 1
COMPLETE PERMITTING PHASES 2 & 3.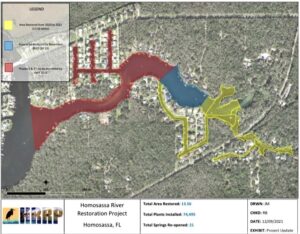 RESTORE AS MUCH OF PHASE 2 AS ALLOWED BY TIME AND FUNDING.
COUNTINUE MAINTENANCE OF RESTORED AREAS
HOMOSASSA RIVER RESTORATION PROJECT IS SUCCESSFULLY RESTORING EELGRASS MEADOWS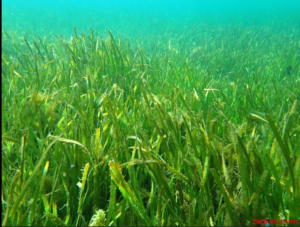 The Homosassa River Restoration Project is a multi year multi million dollar restoration project being completed by a small all volunteer 501(c)(3) in partnership with state agencies. Government/Private partnerships completing projects of this magnitude are extremely rare. HRRP would like to recognize the following:
Save Crystal River 501(c)(3) for their vision, doing all of the initial heavy lifting and laying the groundwork for this successful endeavor.
Without the support and trust of our local legislators Senator Wilton Simpson  and Representative Ralph Massullo these projects never would have seen the light of day.
The State Agency overseeing our project is The Florida Department of Environmental Protection and is responsible for and in overall control of the funding, contracts, and the oversite required to make sure that your taxpayer dollars are spent wisely and as intended.
THANK YOU HOMOSASSA!
Without the support of the community, projects such as ours, cannot become a reality. Hundreds of you trusted the board of HRRP to get this done. You donated, helped when you needed, and stood by us.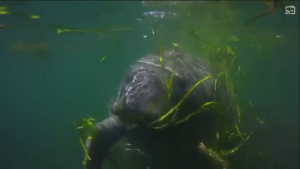 WHAT YOU CAN DO
Watch out for exclusion cages. Look before anchoring. Tilt up during the shallow winter months.

Happen to find yourself in front of Sen. Simpson and/or Rep. Ralph Massullo? Thank them for their past support and ask that they continue.

Donate

to HRRP