The Original Settlers.
Archaeologists estimate that native Americans lived in the Homosassa river area for 10,000 years before the arrival of Europeans to Florida. They chose this area for the bountiful waters teeming with fish, crabs, and shellfish. Today we still crowd to the water for its beauty and the wealth of life we find in the Gulf of Mexico.
Today, a community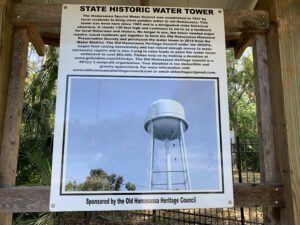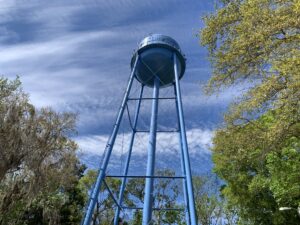 Even though we have a rich history, our community today is as tied together by water as ever. We're a destination for Floridians, with many visitors coming from Hillsborough and Pinellas counties, to the place where Floridians go to "get away". We have our share of businesses who shelter, entertain, and feed those visitors, and a growing awareness that we're not going to have this beautiful river if we don't get busy taking care of it.
What draws this community together?
Ask any guide who takes visitors out to be on our waters, and you'll learn that they are all conscious of the river's clarity and the numbers of species they can share with their clients. Our river's natural beauty is the reason many of them choose to live and work here. It's also the reason they have a steady stream of guests.
A weak scallop season leaves its mark on our community. Everyone here, whether a guide, a host, or a resident, is connected to the water.
Homosassa is a community that does things together. Festivals that celebrate food and music (Homosassa Arts, Crafts & Seafood Festival and Shrimpa Palooza) draw in artists and musicians. We're a great place to live, with a pleasant climate and a lower cost of living that makes it affordable to put down roots in paradise.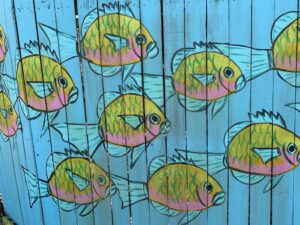 We are a friendly community. We pull together to put on fantastic festivals with music, food, and arts. We get together and share our river experience.
The river's decline threatens everyone who comes to Homosassa for its connection to the water. Restoring the river can be a common goal.
Be a river supporter
Our common bond of a community on the water runs through each one of us. Now, unlike ever before, we have a chance to make a lasting change to our river, to give her the love she so richly deserves, and to restore her health.
Don't let a chance to share this river mission go by.  Keep the goal of river restoration in the front of your mind. Talk with your neighbors. Make sure our leaders know how important this restoration is to you and our community.
Please Donate to help us make this enduring change possible. All donations help us complete the restoration sooner.  We're making amazing progress, but we still need your help. Community Strong.